About the Scholarship
At the conclusion of each season the Naperville North Huskies Hockey Club awards the Corey Walgren Memorial Trophy and a scholarship to a varsity player best exemplifies the spirit of Huskies hockey. This player has earned the respect of teammates and coaches through dedication, hustle and exemplary sportsmanship.
This player consistently motivates and supports teammates on the ice and is a friend to all off the ice.
2022 Scholarship Recipient - Lance Francoeur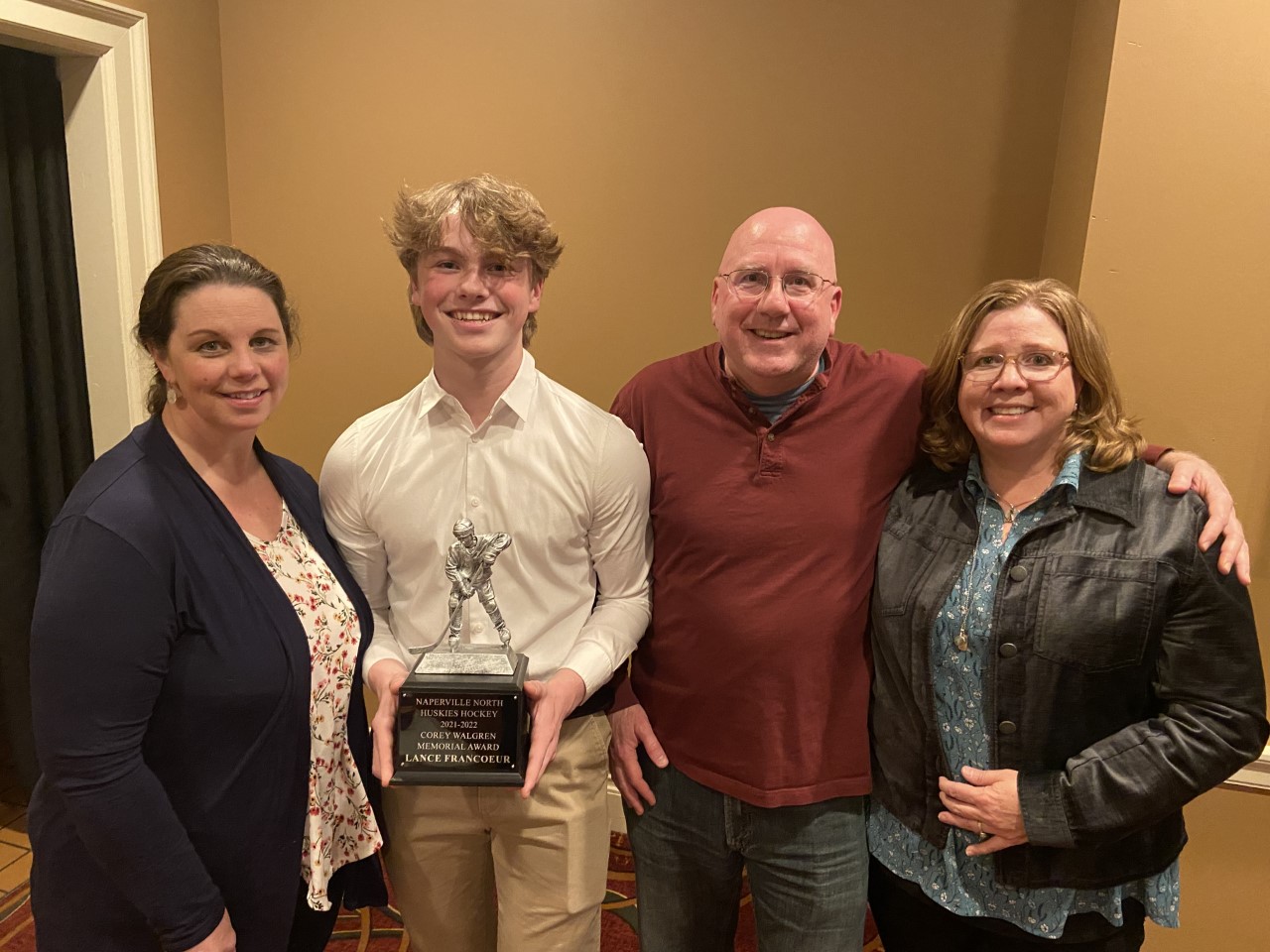 Pictured: Tricia Francoeur, Lance Francoeur, Doug Walgren, Maureen Walgren. April 8, 2022
Past Scholarship Recipients
Tyler Zuspann, 2021
Brett Hare, 2020
Brett Martin, 2019 Mizzou Hockey #21
Michael Hall, 2018 Illinois DII Hockey #91
Zach Rang, 2017
Chicago Blackhawks Special Hockey
In both 2018 and 2019, Corey's Goal donated $5,000 to the Chicago Blackhawks Special Hockey organization.